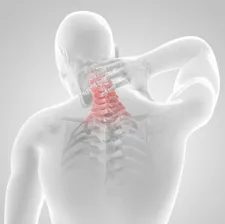 Relieving the pain of a chronic condition or the acute pain of a recent injury is often a journey along a twisting path of trial and error. If you suffer from neck and back pain, a condition such as arthritis, fibromyalgia, sciatica, headaches or migraines, carpal tunnel syndrome or a wide range of minor and recurring aches, you might be able to find lasting relief with cryotherapy from a local chiropractor in Clermont.
Our caring professionals at Michaux Family Chiropractic employ a variety of holistic techniques to encourage whole-body wellness and healing, rather than treating isolated symptoms alone.
If You Suffer a Sports Injury
Chances are that if you have ever suffered an acute sports injury, you realize the benefits of applying an immediate cold compress. It is a time-tested and valid way to minimize swelling, alleviate acute pain, and allow the time to properly evaluate the extent of the injury and subsequent treatment. Cold therapy and ice therapy are also routinely used in chiropractic treatment, and are often alternated with applications of moist heat and manual massage to bring relief to painful areas.
Achieving lasting sports injury pain relief with a trained professional can involve multiple therapies, however. Our treatment specialists will monitor your individual situation; recommend a course of treatment which may involve a range of therapies, exercises, nutritional changes and even lifestyle adjustments. Continuing treatment may also include repeated cryotherapy, manual spinal manipulation, electric therapy and massage.
Our clinic has had great success in dealing with sports injury rehabilitation, even post-surgery pain relief, and in retraining to prevent further pain or injury. Sometimes, relief can be encouraged by learning different methods, by preventing repetitive motion injury, and by practicing corrective and restorative exercises. We will work with your primary-care physician, as well, in an effort to treat your pain and restore your ability to continue your sports participation.
Cryotherapy Techniques
We offer cryotherapy to specific areas, not full body. Chiropractic care by our team of caring professionals is a consolidated and comprehensive effort to improve the quality of our patients' lives. Our team will develop an approach for your treatment that not only meets your needs, but also enlists your commitment to its success. In that way, we become partners in your return to wellness.
Have you suffered a sport injury? Do you need some information about our treatment philosophy? Call us to schedule an initial consultation. It may be the most important move of your life.