Hip Pain Treatment From Your Clermont Chiropractor
The hip is a heavy, weight-bearing joint that experiences a great deal of wear over the period of a typical lifespan. Hip pain is a fairly common problem that can affect people of every age. Although a number of conventional medical treatments are available for hip pain, they generally involve taking medications, injections or surgery. Your chiropractor at Michaux Family Chiropractic can provide help for hip pain that is drug-free and non-invasive.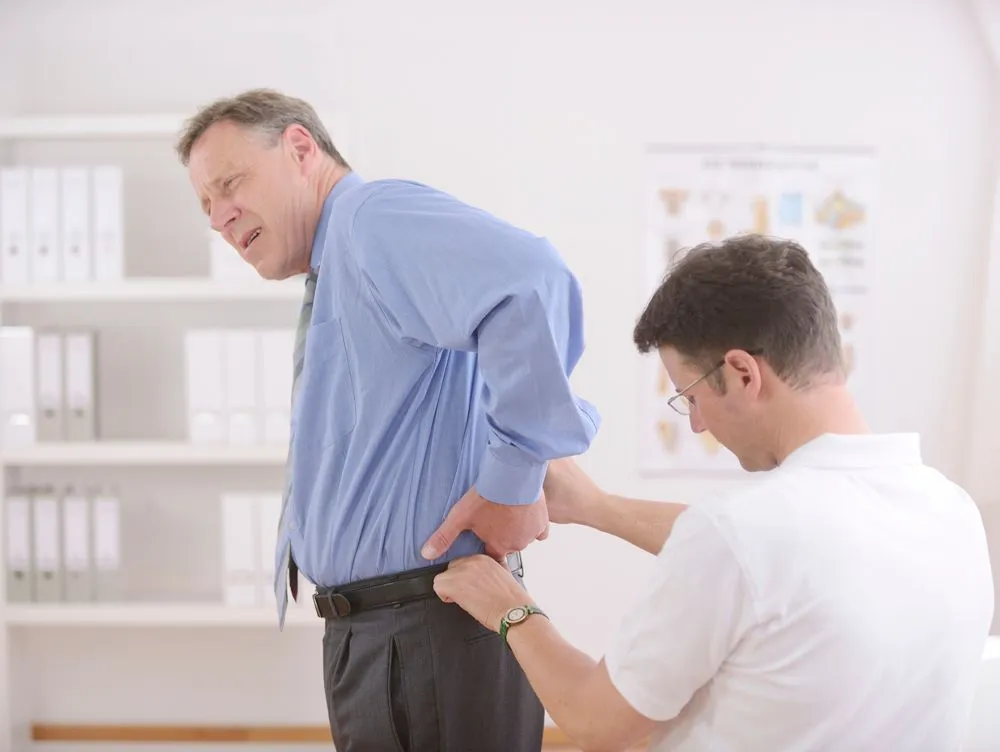 Causes of Hip Pain
Pain generating in the hip can occur from an auto accident injury in which there has been a side impact. It can also be the result of a sports injury in which a player has experienced a hard impact or fall to the ground. Back problems can cause pressure on nerves that lead to the hip. Osteoarthritis, the normal wear and tear experienced from aging, can also cause hip pain and disability. Osteoporosis, the thinning of the bones that occurs during aging, can also cause hip problems. Bursitis, tendonitis, and synovitis can also occur, leading to pain on movement and loss of mobility.
Chiropractic Treatment of Hip Pain
Your chiropractor will utilize a number of chiropractic techniques to relieve hip pain and improve your flexibility, gait, and range of motion. Spinal manipulation is used to re-align vertebrae that make up the spinal column. This measure can help to resolve compressed disc problems that affect nerves that run from the spine. If necessary, spinal decompression methods can be used to stretch the spinal column, relieving pressure on discs that cause pain. Herniated discs can often cause radiated pain to the hip. Corrective exercises help to strengthen the muscles that support the hip joint, to improve hip function. Your chiropractor can also provide lifestyle advice to prevent further strain on the muscles and ligaments of the hip joint. Nutritional counseling and supplements can be helpful in relieving pain and improving general health.
Make Michaux Family Chiropractic Your Chiropractor in Clermont, FL
Dr. Kurt Michaux utilized his extensive knowledge of the human body and experience in chiropractic techniques to provide superior care for his patients in Clermont, Davenport, Kissimmee, Minneola, Leesburg and Winter Garden, as well as in other communities in the area. We believe in individualized treatment with your unique needs in mind. Whether you have a long-standing injury or have unexpected new pain, we can implement a variety of chiro techniques to relieve pain and improve function. Call Michaux Family Chiropractic today at 352-243-7300 for an appointment to learn more about how chiropractic techniques can relieve your hip pain.