Chiropractic Services at Michaux Family Chiropractic in Clermont
Painful injuries and health conditions can negatively impact your life or the life of your loved one—by limiting your tolerance to exercise, for instance, or by impairing your ability to perform usual work duties, or even by interrupting your sleep and causing you stress. Our chiropractor in Clermont, FL is proud to offer a variety of services that go far beyond "symptom management". At Michaux Family Chiropractic, we strive to identify and resolve both causes and clinical manifestations of dysfunction so you can achieve long-lasting and effective relief.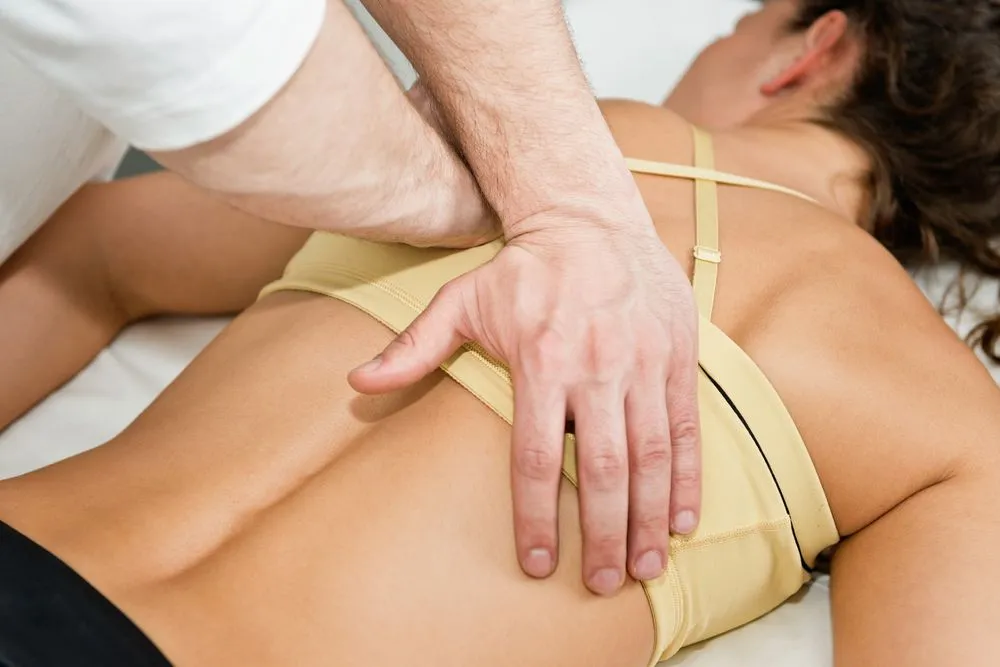 Services Offered at Michaux Family Chiropractic
Come to Michaux Family Chiropractic for relief from your back pain or other condition; we have many services which can help you:
Chiropractic adjustments: joint mobilizations and adjustments in the spine and extremities restore normal mobility, reduce pain, and revitalize your nervous system

Spinal decompression: by gently imposing a traction force on your spine, our Clermont doctor of chiropractic can create a vacuum-like force on your discs which attracts healing intracellular fluids and helps restore normal disc alignment

Massage therapy: our many massage techniques, including myofascial release and deep tissue massage, can trigger psychological relaxation as well as physical relaxation, by increasing circulation, stimulating the release of pain-relieving and "feel good" hormones, and reducing swelling and inflammation

Corrective exercises: Dr. Michaux can prescribe and instruct specific exercises which can restore and optimize your flexibility, core stability, joint strength, and overall endurance and balance so you can move with comfort and confidence at the gym, in sport, at work and wherever else your body may take you!

Non-Invasive modalities: physical rehabilitative modalities like cryotherapy, electrical stimulation can reduce acute, subacute, and chronic symptoms of pain and injury, providing you relief at any stage of your recovery

Lifestyle counseling: our doctor can give you unique tips and clinical education on everything from improving your workspace ergonomics to optimizing your sports-specific movements in order to maximize performance, safety, and productivity; he also offers sound and actionable advice for improving your nutrition and can screen your posture, alerting you to potential areas of imbalances.
Are You Struggling with an Acute or Chronic Condition? Contact Our Clermont Chiropractor Today
Our Clermont chiropractors want everybody in the community to know that they don't have to settle for health that's less than what they want or deserve. Contact us today by calling (352) 243-7300 to schedule an initial consultation and experience the difference our drug-free and non-invasive services can make on your physical, emotional, and mental well-being!
Schedule an Appointment Today!