Sports Rehab from Our Chiropractor in Clermont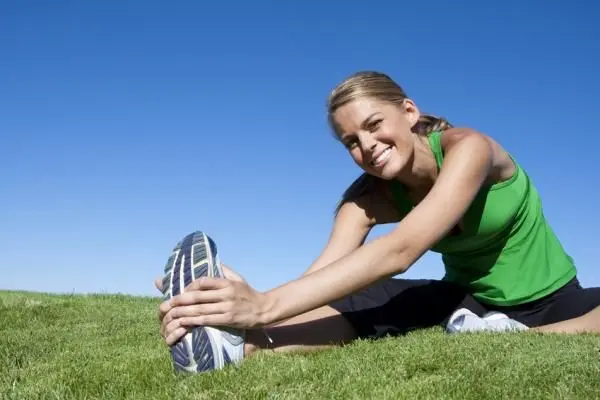 Sports injuries don't just cause temporary acute discomfort; they can actually force you to give your favorite activities, not just on the playing field but in other aspects of your everyday life. A sports injury may heal incompletely or improperly without careful rehabilitation -- and if an underlying musculoskeletal misalignment makes you unusually prone to re-injury, you may just hurt yourself again as soon as you return to your game of choice. Our chiropractor in Clermont, Dr. Michaux, can help by providing you with multiple sports rehab options and correcting your alignment so you can resist future injuries more effectively.
You might be surprised at the role an undetected spinal misalignment can play in your susceptibility to sports injuries. Even a small subluxation can be sufficient to put your body slightly off balance. This not only strains individual muscles and weight-bearing joints; it can also have a negative effect on your sports technique and make you more prone to falls or other acute injuries. Some of the most common sports injuries are repetitive motion disorders, soft tissues produced by constant stress on a particular muscle, joint or tendon. Tennis elbow, golf elbow, runner's knee and plantar fasciitis are typical examples. If a spinal misalignment is affecting your stance, gait and balance, your swing, gait, stance and other technical elements may all be "off," making you more prone to this type of injury.
Michaux Family Chiropractic Can Put You Back in the Game
Here at Michaux Family Chiropractic we employ a unique blend of chiropractic care and our FirstLine Therapy life modification program for natural, safe,effective sport injury treatment in Clermont. Therapeutic techniques to relieve acute symptoms include moist heat and cryotherapy (extreme cold) to control pain and swelling. If your sports injury includes a nerve impingement such as a herniated disc, manual spinal adjustment and mechanical traction can stop the nerve pressure producing your symptoms. Chiropractic adjustments that restore your optimal musculoskeletal balance can help you move correctly and with the proper sports technique, lowering the odds that you'll re-injure yourself.
The damage produced by a sports injury can linger long after the acute pain subsides, especially if it isn't treated promptly and correctly. Adhesions (internal scarring) and other complications can leave you with chronically tight, weak or painful muscles, limiting your athletic performance. That why you need to seek sport injury treatment in Clermont as soon as you get hurt.
Contact Your Clermont Chiropractor for Sports Injury Relief
Rehabbing a sports injury can be quite a journey even with the best medical assistance. If you had to undergo major surgery to repair your injury, our chiropractor in Clermont can provide valuable co-management of the recover process. Corrective exercises can strengthen weakened tissue and ensure that you regain full mobility by avoiding adhesions. Once you have fully recovered, our wellness programs can help you stay on top of your game for life. Call (352) 243-7300 to schedule natural, drug-free sports injury treatment in Clermont!