Herniated Disc Pain Relief from our Clermont Chiropractor
Here at Michaux Family Chiropractic, our chiropractor relieves back pain from many causes including a herniated disc. If you are looking for a conservative way of treating pain from a herniated disc, rather than scheduling back surgery to treat the herniation, chiropractic may be right for you. Our chiropractor is able to relieve pain and reverse the condition using natural healing methods. Learn more about the symptoms and causes of a herniated disc, plus how we provide relief.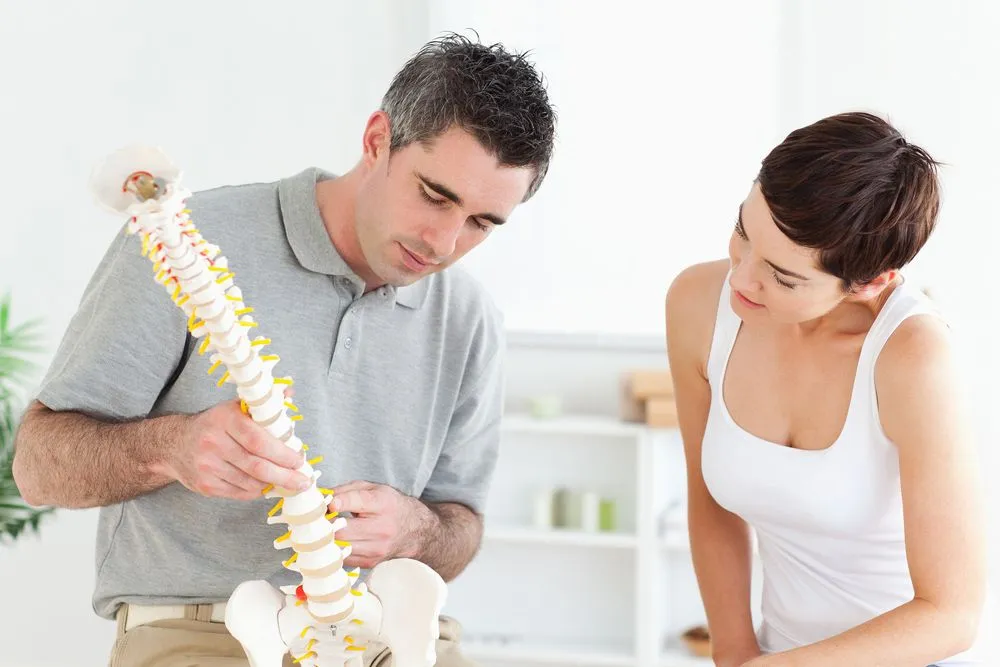 Causes & Symptoms of a Herniated Disc
You may know the vertebrae on your spine are stacked in a column. The nervous system runs through this column, transmitting information between your brain and every part of your body. There's a gel-like disc in between each vertebrae, which prevents the vertebrae from grinding together. As you age, the discs wear down and offer less protection. Injuries or accidents can also cause damage to your spinal discs. A herniated disc occurs when the gel inside the discs begins to seep out, placing pressure on nearby nerves and causing pain when two vertebrae rub together.
You've got back pain, a herniated disc, or something else? These symptoms suggest it could be a herniated disc:
Back pain - Pain in the back is common. This may be sharp or acute.
Pain that radiates to the extremities - Since a herniated disc can affect the nervous system, it's common to feel pain along the arms or legs.
Shooting pain - Another symptom of nerve pain is pain that shoots on occasion, for instance when you cough.
Numbness and tingling - Numbness and tingling, or a "pins and needles" sensation, is a clue that you've got a herniated disc rather than back muscle pain.
Weak muscles - Muscle weakness, which may affect your mobility, often occurs with this condition.
Herniated discs can occur in your upper or lower back, although they're more common in the low back. Your symptoms may differ depending on the location of your pain.
If you experience these symptoms, it's time to seek chiro care. We'll diagnose where the herniated disc is, then treat it.
Chiropractic Care for a Herniated Disc
Care for a herniated disc starts with adjustments that soothe inflammation and relieve pressure on the nerves. Treatments elongate the spine and relieve pressure from vertebrae rubbing together. As we restore the alignment and length of your spine, the gel from the disc is sucked back up in the disc due to a pressure vacuum. We'll also show you how to stretch and strengthen your spine for fast recovery.
While it takes a series of treatments to relieve your herniated disc, treatment is far less invasive and disruptive than surgery.
Schedule an Appointment with Your Clermont Chiropractor
You don't have to live with pain. Herniated disc treatment is available in Clermont and the surrounding communities. To reserve your first appointment with our chiropractor and begin managing your pain, give us a call at (352) 243-7300.