Clermont Chiropractor Treats Car Accident Injury, Whiplash, Headaches and Migraines

A car accident injury can cause acute pain immediately following the accident, moderate pain in the days following, or even no pain at all for weeks or even months. In any of the scenarios, a trip to Michaux Family Chiropractic is in order. Even accident injuries that do not cause any pain could have caused damage that can lead to more severe issues if people do not seek treatment, or at least receive an examination to assess if any damage occurred. Our Clermont chiropractor Dr. Kurtis Michaux has been effectively treating injuries for patients in the Minneola, Davenport, Four Corners, Windermere, and Groveland communities, with a heavy focus on Clermont car accident injury treatments.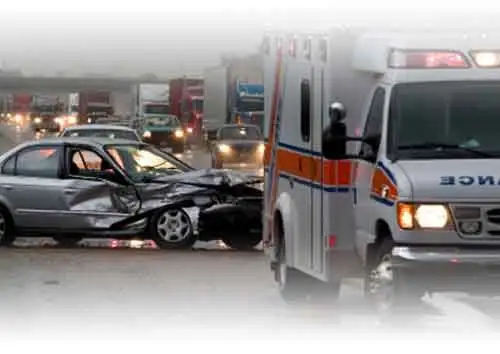 Whiplash, Headaches, Migraines, Back Pain and
Neck Pain Common After Car Accident Injury

Whiplash is one of the most common injuries following a vehicle accident when the sudden jolting of the head damages muscles, ligaments and tissues in the neck and upper back. Although neck pain can be one of the most obvious symptoms following such a trauma, the injury can also show up as shoulder pain, upper and lower back pain, headaches, migraines, fatigue, and, in rare cases, temporomandibular joint dysfunction, or TMJ. The injury is also notorious for not showing any symptoms for months or even years following an auto accident.

Another common car accident injury following a auto accident is a pinched nerve, which is a nerve that becomes compressed by surrounding bone, connective tissues, or muscles. A car accident can cause a misalignment in the spine, or subluxation, and the nerve can become compressed by swollen muscles and connective tissue in the surrounding area. Trigger points, or tight knots of muscle following an injury, can also cause pain due to nerve compression. That pain can emanate directly from the trigger point area or show up elsewhere in the body

Our Clermont car accident injury treatments always start with an exam and evaluation to determine if any damage was done and what the severity of the injury includes. Once our chiropractor assesses the extent and nature of the damage, we can create a tailored plan to most effectively treat the condition and help the body restore itself to its healthy state. Chiropractic treatments for auto accident injuries can include a spinal manipulation, or adjustments, where our chiropractor gently guides the spine back into its proper position.

Depending on the nature of the car accident injury, our chiropractor can also opt to use physiotherapy as part of the treatment plan. Our physiotherapy treatments complement specific chiropractic adjustments, and include several procedures that help alleviate pain and enhance healing. Mechanical traction can be especially effective for treating a pinched nerve, while cryotherapy and moist heat therapy can assist with soft tissue rehabilitation. Because our Clermont chiropractor focuses on helping the body heal itself naturally, our car accident injury treatments do not involve medications, surgery, or other invasive or unnatural procedures.

After our Clermont chiropractor evaluates car accident injury sustained, we will create a healing and wellness plan that will have the most optimal pain management benefit with the opportunity for continued good health and well-being down the road.
Contact Michaux Family Chiropractic in Clermont, FL Today!
If you or a loved one have suffered from an auto accident injury, contact Michaux Family Chiropractic today at (352) 243-7300. We're here to help, putting your needs first to assure a healthy, ongoing recovery.