Treatment for Scoliosis
Developing pain in your back does not always mean that it stems from an injury. When you show signs of scoliosis or you have concerns about a loved one's spine health, you want to consider chiropractic treatment as a natural solution to reduce pain and manage the situation.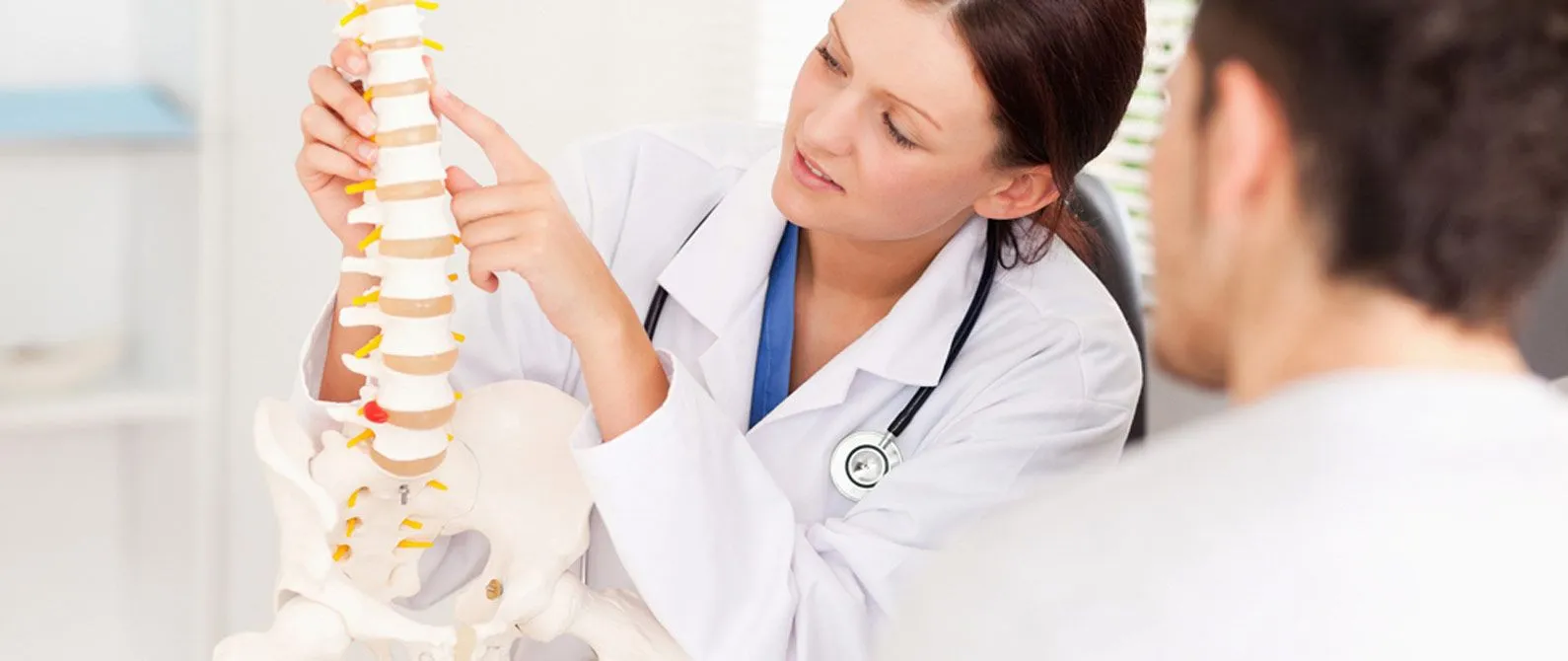 What is Scoliosis?
Scoliosis refers to a curvature in the spine. Instead of the straight spine found in healthy individuals, the spine curves sideways. Depending on the severity of the curve, the impact on personal health varies. Generally, a minor curve only requires treatment from a chiropractor that focuses on pain relief. When you experience more severe symptoms or the spine curves more than 40 degrees, we recommend appropriate medical treatments to help correct the curve of the spine.
In most cases, the spine curves at a slight degree and does not require harsh treatment options. When the curvature causes discomfort, but does not require medical or surgical treatments, you want to consider chiropractic and natural treatment solutions for long-term health and wellness.
Treatment Options for Pain Relief
At our clinic, we offer a variety of tools that help address your discomfort and pain. A chiropractor recommends appropriate solutions based on the severity of the curve and the impact on your health.
We offer spinal decompression and chiropractic care when the curvature in the spine causes pressure build-up on specific nerves or pinches a nerve. Since the pain stems from the pressure in the spine, you need professional care to address the discomfort. Due to the curvature, you want to make sure that your chiropractor has the experience to handle the possible complications or concerns that arise during spinal decompression. At our clinic, we provide professional and experienced care. We recognize the challenges associated with a curvature of the spine and take measures to protect your health.
Along with our professional treatments, we offer nutrition advice and recommend vitamin supplements that improve your health. We also offer non-drug pain management that allows you to maintain your lifestyle. We take a comprehensive approach to scoliosis treatment so that you improve your lifestyle without taking harsh medications or going through unnecessary surgical procedures.
Obtaining Better Health
A curvature of the spine impacts your health due to the discomfort, aches and pains that you experience. It interferes with a healthy lifestyle, so you want to work with professionals to obtain your goals. At our clinic, we offer natural solutions to manage discomfort and we provide advice about nutrition and vitamin supplements so that your overall health improves while you manage the discomforts associated with the curve in your spine.
We service clients in Clermont, Davenport, Oakland, Montverde, Minneola, Kissimmee, Groveland, Mascotte, Windermere, Four Corners, Leesburg and Winter Garden
Problems with your health do not always relate to poor habits, injuries or accidents. In some cases, a curvature of the spine impacts your health and complicates your lifestyle. Using natural strategies to heal and manage your aches and pains allows you to work on realistic health goals. For more details about our options for a curvature in the spine, contact us today (352) 243-7300.