Shoulder Pain Treatment with our Clermont Chiropractor
If you suffer from shoulder pain that reduces your quality of life, you are not alone. Many have shoulder injuries that cause incapacitating pain and loss of movement. At Michaux Family Chiropractic, we have treated all kinds of shoulder injuries for people in the Clermont area.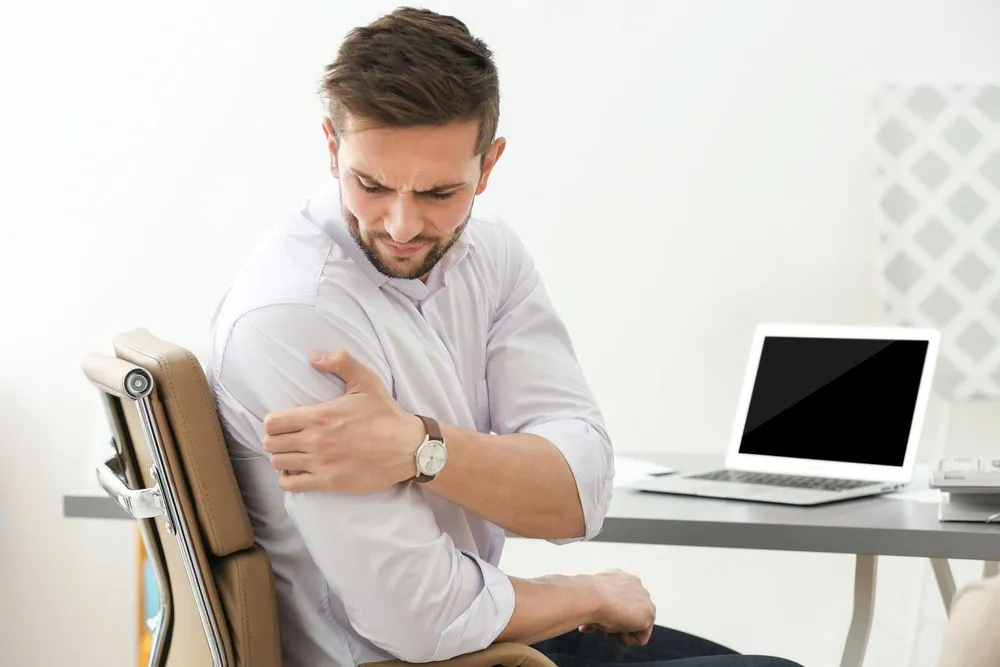 What Causes Shoulder Pain?
Several different conditions and/or injuries can result in shoulder pain. Some of these are permanent but others can be cured completely with the right treatment. Even the permanent conditions can be treated by a chiropractor for a reduction in pain and increase in function.
The first step to healing your injury is to establish what is causing your pain. To that end, the chiropractor will pull together information by:
An oral personal, medical, and familial history.
A neurological examination to determine nerve function, damage, and sensitivity.
A physical examination of the affected area and surrounding tissues.
Advanced imaging techniques like x-ray, EMG, MRI, and/or CAT scan.
These tests tell a trained chiropractor like Dr. Kurt Michaux at Michaux Family Chiropractic can formulate a plan of action that addresses your precise cause of shoulder pain.
Common Causes of Shoulder Pain
Some shoulder pain originates in the shoulder itself. They include:
Trauma to the shoulder
Inflammatory conditions such as arthritis
Overuse like repetitive movements
An underlying pathology such as infection and/or tumor, although this is exceptionally rare
The pain in your shoulder can also come from injuries in other areas of your body. This is called referred pain. Injuries and pain in the muscles, ligaments, or whatever can send pain throughout the back, neck, shoulder, and arm region.
The preponderance of shoulder conditions and injuries treated by a chiropractor include:
Adhesive Capsulitis – commonly known as Frozen Shoulder
Tendinitis – inflammation of the tendons of the shoulder
Dislocated Shoulder – Patellar dislocation is when the shoulder is out of the patellofemoral groove it slides in
Shoulder Bursae – inflammation of the bursa (a small sac of fluid near the shoulder joint)
Strains – tearing/stretching muscle or tendon
Sprains – a violent wrenching or twisting of the ligaments of a joint
Shoulder Pain Treatments
Often the pain felt in one's shoulders come from another area of the body altogether. The spinal canal contains all the nerve endings of the body that send signals of sensation to your brain. Addressing issues within the spine as well as the shoulder itself can work wonders for relieving shoulder pain.
Among the treatments that may be used to relieve your pain are:
Spinal decompression
Therapeutic massage
Rehabilitative exercise and stretching regimens
Acupuncture
Trigger Point therapy
Cross friction
If you want to know more or schedule an appointment, call Michaux Family Chiropractic at (352) 243-7300 or stop into our offices in Clermont. You can also schedule an appointment online.