Personal Injury Treatments From Our Clermont Chiropractor At Michaux Family Chiropractic
Personal injury can create long-term back problems. When a victim is injured in the workplace, in an auto accident or even at home, treatment is needed. Finding the right chiropractor can be difficult, but it's relatively easy when the proper steps are taken. Michaux Family Chiropractic serves the Clermont, FL area. With years of experience, our professionals have redefined the way patients receive medical attention.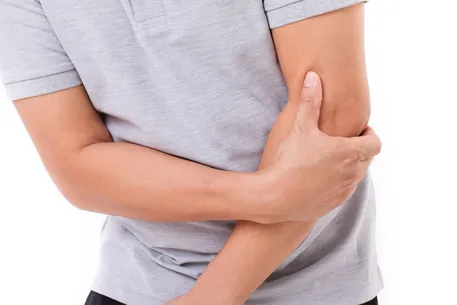 Common Personal Injuries
Some injury types are more prevalent than others. These injuries can contribute to long-term mobility issues—and they can even result in a need for constant care.
Auto Accident Injuries
Car accidents create the most personal injuries in the United States. In many cases, car accidents result in back, neck and spine injuries. They can also cause broken bones, torn ligaments and torn tendons.
Slip and Fall Injuries
Slip and fall cases are also incredibly common. Wet floors, maintenance areas, and unprotected construction can result in slips and falls. Many slip and fall cases result in sprains, strains, and even fractures.
Ergonomic Injuries
While many personal injuries result from hazardous situations, day-to-day work can cause medical problems. Desk work, truck driving and even standing for too long can strain the body—causing a slew of back-related issues.
How Our Chiropractic Care Can Help
After suffering from a personal injury, it's a good idea to seek quality medical treatment. Chiropractors treat over one-fourth of accident victims. Because many accidents result in soft tissue injuries, whiplash, lumbar strains, and musculoskeletal injuries, a well-rounded professional approach is needed.
Treating Pain
Chiropractors treat pain, both immediate and ongoing. Even if your injuries don't present pain symptoms, a chiropractor can make sure it stays that way. Pain prevention treatments include physical therapy, routine checkups and in-depth analysis of the individual's medical needs.
Restoring Mobility
Accidents can limit one's mobility. Fractures, strains, and sprains can impact one's ability to engage in everyday life. A chiropractor works with patients to stabilize their body—restoring lost mobility while assuring they have mobility in the future.
Strengthening the Body
While chiropractic care serves to alleviate pain and restore mobility, it can also be used to strengthen critical muscles. A chiropractor understands the factors which contribute to successful healing. Fast recovery is the main goal, but ongoing health is still a priority. By focusing on muscle growth, a chiropractor assists the patient's natural recovery cycle—even accelerating it.
Contact Michaux Family Chiropractic in Clermont, FL Today!
If you or a loved one have suffered from personal injury, contact Michaux Family Chiropractic today at (352) 243-7300. We're here to help, putting your needs first to assure a healthy, ongoing recovery.