Treatment for Knee Pain with our Chiropractor in Clermont, FL
Are you suffering from knee pain and stiffness? There is no point in suffering when you can find long-lasting relief here at Michaux Family Chiropractic in Clermont, FL. Our chiropractors, Dr. Michaux and Dr. Stromberg, have treated many patients suffering from chronic and acute knee pain.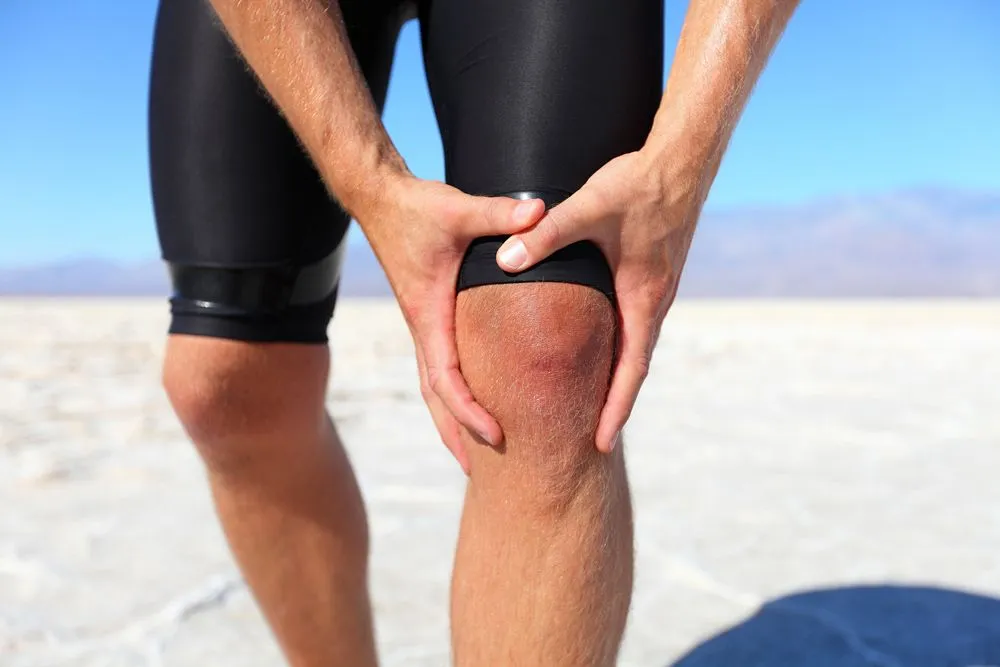 What Causes Knee Pain?
There are several conditions and injuries that can lead to knee pain. While some of the causes of knee pain are irreversible, many can be completely eradicated and in those that cannot, a level of pain relief and improved mobility is still possible with treatment by a certified chiropractor like Dr. Kurt Michaux.
The human knee is a complicated setup. Muscles, joints, tendons, ligaments, and the meeting of the major bones in the leg offer a plethora of ways that damage, injury, and pain can occur. Then there is the kneecap, a bone designed to "float" via the patellofemoral groove allowing the knee to move properly.
With all those delicate structures it is no wonder there are so many causes of knee pain. Some of the most common are:
Dislocated Kneecap –the kneecap is out of the patellofemoral groove
Tendinitis - inflammation of the tendons
Adhesive Capsulitis – aka Frozen Knee
Knee Bursae – inflammation of the small fluid sac near the knee (bursa)
Arthritis
Strains & Sprains
Fibromyalgia
Trauma like that suffered in a slip & fall or auto accident
Chiropractic Treatment for Knee Pain
Before starting any treatment, the doctor will need to pinpoint the cause of your pain. To that end, the chiropractor will gather information through:
A verbal history of your medical, personal, and familial data.
A neurological exam that locates nerve damage and weakness.
A physical exam of the knee and its surrounding tissues as well as the back and hips.
Advanced imaging such as x-ray, CAT scan, and/or MRI.
Through these examinations and tests, Dr. Michaux can develop a treatment plan that is uniquely designed to meet your needs. Through this knee pain treatment regimen, he and the helpful knowledgeable staff at Michaux Family Chiropractic can help you escape the pain, lack of mobility, and tightness of whatever is causing that discomfort. Some of the knee pain treatment options the chiropractor may use to help your body along with this are:
Cryotherapy
Electrical Stimulation
Corrective Exercises
Chiropractic Adjustments
Therapeutic massages
Contact our Clermont, FL Chiropractor for Knee Pain Relief
Give the friendly professional staff at Michaux Family Chiropractic a call at (352)243-7300, stop by our offices in Clermont, or schedule an appointment online today to discuss how we can help you heal.